< Back to All
SorBabes Sandwiches
SorBabes Sandwiches that just happen to be diary free and gluten free! Ice cream sandwiches are a classic treat, we gave them a modern twist: A scoop of SorBabes goes great between your favorite cookies. Mix and match to find your perfect combination.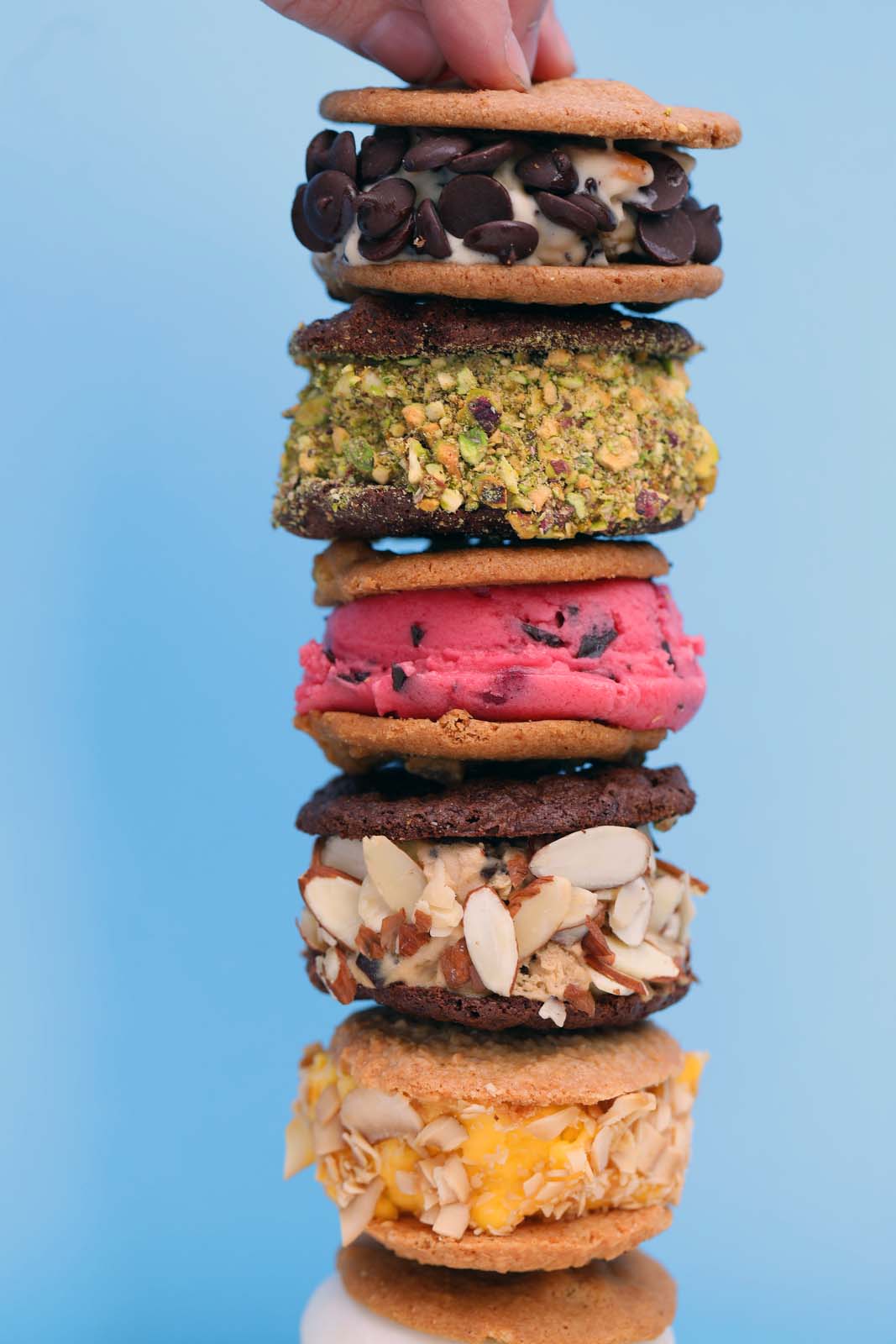 Ingredients
A few pints of SorBabes, pick your favorites!
Dark chocolate chips
Coconut Chips
Crushed pistachios
Crushed, toasted hazelnuts
Sliced toasted almonds
Gluten free cookies, pick or bake your favorites!
Instructions
Scoop about 3 ounces of your favorite SorBabes flavor, and sandwich it between your favorite cookies; give it a good squeeze.
Roll the exposed edges of your SorBabes Sandwich in your favorite toppings.
You can enjoy it right away, or make a whole bunch and freeze them for later! They make a great BBQ dessert.
Our favorite combinations are:
SorBabes Passionilla with Coconut Cookies and Salted Caramel Coconut Chips
SorBabes Peanut Butta Luva with Chocolate Chip Cookies and Dark Chocolate Chips